What We Do
A Portfolio of Projects and Services
Our region's largest employers trust Empowerment to manage their diverse ergonomics needs.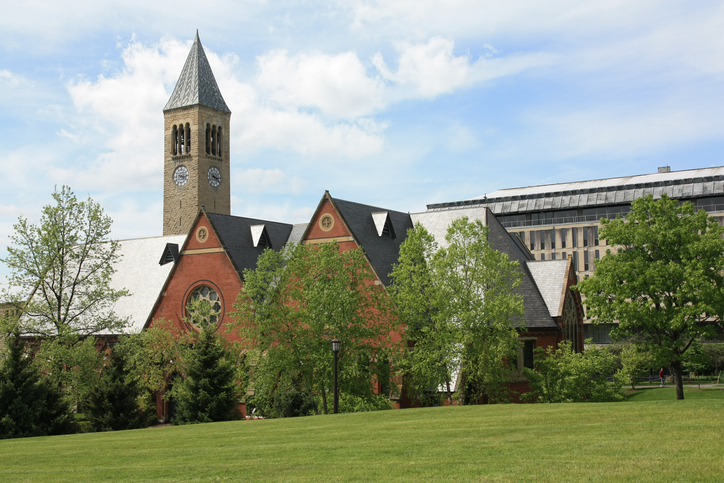 Laboratory: New York State Veterinary Diagnostic Lab
Collaborating with fitness and physical therapy professionals, Empowerment developed a comprehensive work wellness program resulting in innovative environmental improvements such as height adjustable cabinets and custom designed dead air boxes. This program was selected as a presentation topic at the 2016 National Ergonomics Conference & Expo.
Food & Beverage Production: Ithaca Beer
Ithaca Beer Company's rapid growth means that its workforce is consistently increasing production to meet demand. Empowerment has been proud to help production, service and administrative staff to perform at the highest level, ensuring their ability to provide ample supplies to New York's favorite beer!
"We have relied on Todd to help us protect our workers who move a lot of product every day. His analysis has also helped us prioritize facility design, material handling equipment and line automation as we continue to grow."
Dan Mitchell, President
Transitional Work: Cornell University
Empowerment developed a formal Transitional Work program in collaboration with Cornell University that is currently in use by their custodial and maintenance departments. Among the highlights of this program are the establishment of physical requirements assessments of transitional (light duty) tasks and the creation of a database searchable by medical requirements. Now, when an employee with a back injury has a ten pound lifting restriction, for example, the department can easily search the database to identify work that meets the restriction. This helps the department design a transitional schedule and enables the employee to get back to work sooner.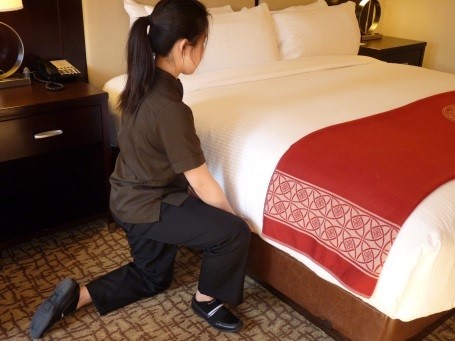 Hospitality: The Statler Hotel
Empowerment's on-going involvement with the hotel's room attendants helped The Statler develop systems for measuring performance and training employees. The success of this program led to its selection as a presentation topic at the 2013 National Ergonomics Conference & ErgoExpo.
Furniture & Equipment Standards: Corning, Inc.
As an integral advisor to Corning's in-house space planning team, Empowerment works with trusted suppliers to determine the best furniture and equipment. This results in streamlined purchasing options while meeting ergonomics, design and quality standards specific to their organization.
"Empowerment has assisted Corning in developing furniture and equipment standards. This has not only helped employees be healthier and more productive, but has promoted a more efficient procurement process."
Susan Newman, Corning, Inc.
Ergonomics Demonstration
Providing the latest examples of ergonomic furniture and equipment allows clients to try before they buy, saving time and ensuring they get the right furniture from the start. Empowerment develops relationships with regional suppliers to provide "Ergo Labs" and demonstration studios.
Disability Accommodation: Cornell University
"Empowerment supports our ADA initiatives by tracking disability accommodations and matching employees with appropriate job placements."
Patti Riddle, Medical Leaves Administration, Department of Human Resources, Cornell University
Manufacturing Process: Glass Melter Redesign & Retooling Project
Through a participatory process, Empowerment incorporated multiple process improvements to enhance worker safety and productivity.